Back2the80s was the natural progression for our team after years of entertaining Manchester. We had the realisation that our community doesn't have many big dates in its Calendar for families to enjoy. With the popularity of the eighties in surprisingly younger audiences, we thought this could be a common ground for parents and children.
The team then set about to find the very best tribute artists available from all over the country. We believe award winning and sanctioned by the actual artist is a good solid foundation for quality and professionalism. The artist list had to also be 'fun' as the eighties did in spades!
FRIDAY 14th July 2022
Its ABBA Bingo night!
Get Tickets
SATURDAY 15th July 2023
We've got an amazing day of LIVE MUSIC from some of the best tribute acts around, covering Bon Jovi, Erasure, Michael Jackson, Whitney Houston and Madness, and we're topping it all off with 80's heartthrob and Queen Vic regular, Martin Kemp!
Get Tickets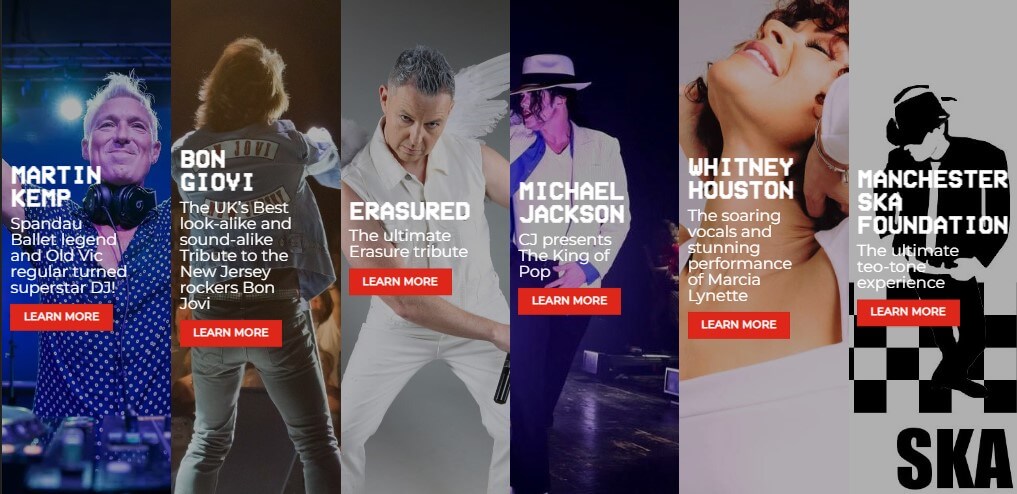 There will plenty more 80's goodness at the festival, and lots of stalls and stands offering fun things to do, delicious things to eat, and drinks to suit every tipple! See what amazing food and drink we have to offer you here.
We will also be keeping the prices at a level that makes this truly available for all the community to enjoy. This along with discounted early bird tickets and family discounts hopefully shows our intention to support our community.
Fancy joining us? Grab your tickets now